History
The group was started in 1959 at the suggestion of the then vicar of St. Faith's, Oswald Sills. Originally we were known as "The Lee Music Club". We met in the old Lowry Hut, a wooden building in memory of the three Lowry brothers who died in the first world war, which was situated opposite the Lee library. Our first meeting consisted of about 8 people. John Witham (Musical Director of St. Faith's Church) was conductor and accompanist. Originally we sang part songs and madrigals and gave concerts in various venues in Gosport, Lee and Fareham.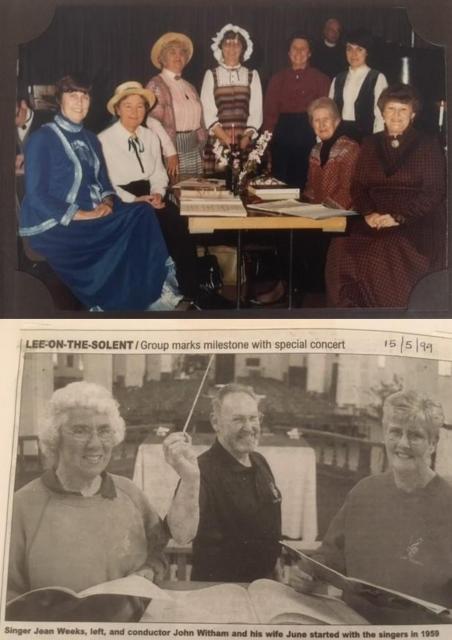 In 1978 John had a major coronary. We were conducted for a short time by Jo Collyer (music student) and Jim Dale, who was in the navy, stationed locally. Percy Collyer (Roman Catholic priest in Lee) became our accompanist in 1980 and Leslie Allsop became our conductor. Leslie died in 1981, quite suddenly. John Witham took over as caretaker conductor, which he continued to be until he resigned in 2013 - some caretaker!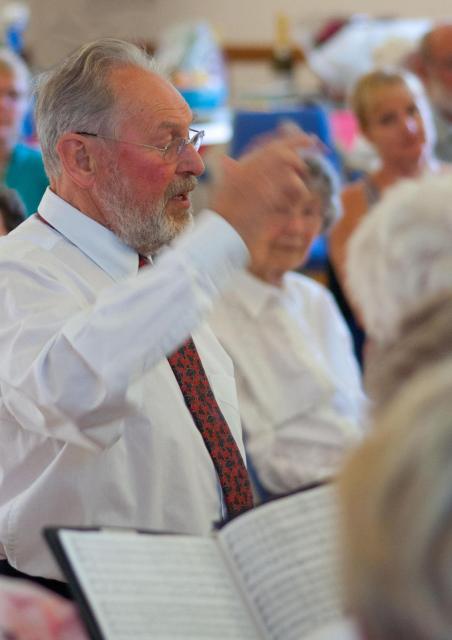 In May 1981 we changed our name from "The Lee Music Club" to "The Lee Singers".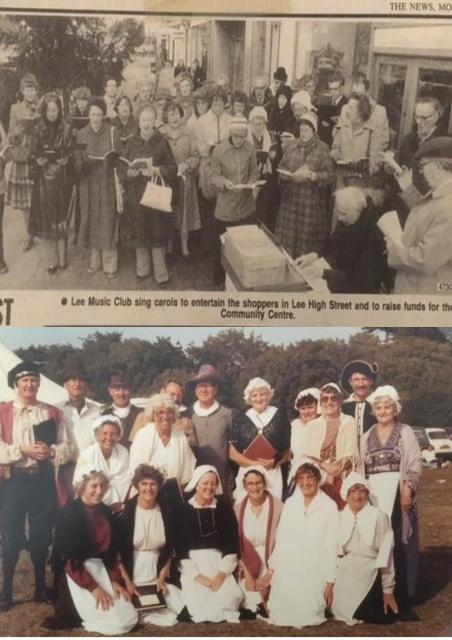 Over the years we have entered Music Festivals (a long time ago!) and in 1999 (and on a couple of other occasions) we sang in the Royal Albert Hall. For many years we sang carols in the High Street on Christmas Eve in aid of the Mayor's charities. We have also sung at H.M.S. Collingwood Christmas Balls and Dinners, standing on the stairs to welcome guests as they arrived. On one occasion we gave a concert in St. Mary's Church, Rowner, where we sang Vivaldi's Gloria whilst students from Brune Park School performed appropriate dance routines. By this time we had obviously moved on from performing part songs to presenting larger scale pieces, including works by Benjamin Britten - a favourite of John Witham!